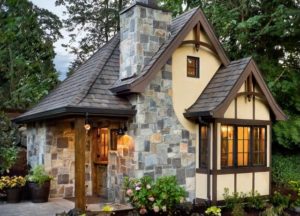 Owning your own home, it's part of the American dream, right? Not if you're homeless. But in Detroit, one fearless woman, Rev. Faith Fowler is making that dream come true.
The nonprofit, Cass Community Social Services (CCSS), run by Rev. Fowler, initiated the Cass Community Tiny Homes as the first project of its kind to offer rent-to-own properties to those on the lowest rung of the economic spectrum. Fowler started the project to give people who would otherwise never have an opportunity to own a home, just that, a home of their own.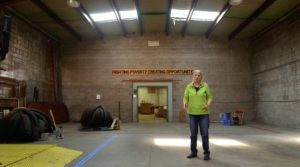 "We were looking for a way to help homeless and other low-income people gain an asset," Fowler explained over email.
You've probably seen the tiny homes, perhaps on a trailer behind a pickup truck or maybe on TV. They're cute, they're cool and they serve a purpose. And while the Detroit Tiny Homes are like what you may have seen, they are also atypical. The Cass Community Tiny Homes (CCTH) is the first to offer rent-to-own properties.
Here's how it works: CCTH finds people in shelters and through neighborhood canvassing who would like to move into a home, but don't have the financial wherewithal to do so. I mean, these folks are homeless. Who thinks about owning a home when you don't know where you're going to sleep tonight? For people who can't qualify for a regular mortgage, much less have a down payment, but have a steady source of income, the tiny house project offers a solution to both homelessness and rebuilding a life. Prospective residents must apply. Then the organization begins a review process, culminating in an interview. Once accepted, the tenants start a yearly lease, paying rent no more than a third of their monthly salary.
Each unit rents for $1 per square foot, which comes to $250 – $400 a month for a 250-400 square-foot house. Because the tiny homes are built for energy efficiency, utilities aren't all that expensive; they usually run about $35 a month. After renting for three years, tenants will be offered a land contract to "rent to own" their homes within four years.  Could CCTH shorten the process? Sure they could. The lengthy process is intentional and meant to help residents develop financial discipline about paying their bills on time. No one wants to see them lose their houses to unpaid water bills or taxes.
After seven years of paying rent, the lease converts to ownership. Sounds easy, but there are requirements. The renters must attend monthly financial coaching and home-ownership classes.
At this writing, the Detroit Tiny Homes community has enough property to build 25 single-family homes ranging from 250 – 400 square feet. Seven tiny homes are currently occupied and six more are in the process of being built.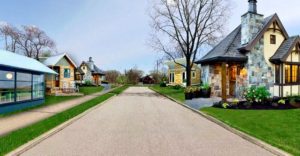 One of the most heartwarming aspects of the project is that the tiny homes border the CCSS campus. This is significant because unlike many low-income housing projects, residents live side-by-side, mixed in with the local community rather than apart from it. It's not just houses, albeit tiny ones, it's a community.
Ultimately there will be 25 different house styles in Phase One for singles and couples, a different design on each lot. Phase Two will be for families and a commercial strip. And as the photos illustrate, unlike most shelters, these residences aren't bleak or cheerless. Each one sports a beautiful façade, chock full lots of details and a unique architectural style.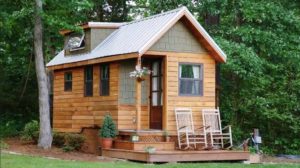 While you might assume that the project is government-funded, it's not. The development is funded entirely by private donations and foundations, including the Ford Motor Fund, the RNR Foundation, and the McGregor Fund.
If successful, and there's no reason why it shouldn't be, these tiny housing developments could change everything for Detroit's low-income families. Where once there was despair, these families can settle into a life they only dreamed about – the American Dream of owning property that they can pass down to their children and future generations. It doesn't get any better than that.
For more information please click here.