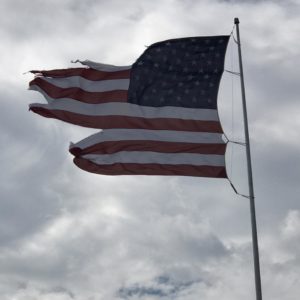 It's been said that the worst brings out the best in people. The past few days has shown this to be true in the Lonestar state of Texas. When Hurricane Harvey hit, no one could foresee the devastation that would hit the coastal areas. No one could fathom the massive flooding that would turn the region into one big bayou. In other low-lying states where similar devastation has hit, the residential response has been, how should I say it, less than eloquent. But Texas is not like other places. Texas takes care of its own. Texas did what Texas does, the state and its residents ran to the aid of their friends, neighbors, and people they didn't know, regardless of their own safety. In countless cases people didn't wait for the authorities to rescue them or rescue their neighbors. They took matters into their own hands. They pulled out their canoes and boats and dinghies and anything that would float and paddled to the aid of anyone who needed help. They became emergency workers and rescuers. Never mind that no one asked them to do what they've done. They stepped up even though no one asked them to.
I have family in Texas whose roots go back to the 19th century. However, it is not just my family connection that makes me proud to be "part" Texan. With all the political and societal divisiveness of late that seems to be splitting our country apart, I have taken great pride in witnessing how when the going gets tough, as it has in Texas, all those things that have pitted people against one another has dissolved. All that mattered was that people came together to help each other out, just as they should.  As a friend said to me, "it was not about politics or color, it was about humanity and compassion, people helping one another."
God bless all the police, fire, coast guard, sheriff, swat teams and other first responders who have worked tirelessly to save thousands of lives. And not just those in Texas, but also first responders who came from all over the country. And then there are companies, like Anheuser-Busch that shut down beer production at their Georgia plant and switched to filling cans with water to ship to Texas.
However, it's been the unsung heroes who stepped up and did the right thing that formed lump after lump in my throat. People like the Houston pastor who waded through chest deep water checking submerged vehicles looking for people who needed rescuing. A man named Aaron Jack who stopped for gas and when a lost, wet dog jumped into his vehicle, he set out to find the dog's owner, and did. John Griggs, who used his kayak to ferry 22 people to higher ground out of harm's way. One of the most dramatic rescues I saw on Facebook was of two men riding horseback through the flood waters to save livestock left behind to fend for themselves. The clip showed the men freeing a penned-in horse standing in water up to its neck. Then there are the stories of the news media, who had to step away from reporting the news and become a part of it like KHOU reporter Brandi Smith who flagged down a sheriff's boat to rescue a man stuck in the cab of his truck that was rapidly filling with water. And a news photographer who freed a dog tied to a pole who was going to drown in the rising water and took him to shelter. How about the group of teens in Meyerland that weren't old enough to drive but they used a boat to help people in their neighborhood? And the boat owner who was asked by a reporter what he was going to do and answered, "try to save some lives." The stories of heroism are endless, and beyond heartwarming. They renew one's faith in humankind.
And then there are the celebrities who can always be counted on to chip in, especially when the disaster hits home. You don't realize how many of them are Texas natives until disaster strikes. They didn't disappoint. I can't possibly keep up with all the donations; here's a small sampling of what I found as of this writing:
JJ Watt – set up the Houston Flood Relief Fund to raise $1,000,000. It quickly reached the goal and kept going. As of this writing it's at $4,796,074, with a goal of $5 million. I suspect it will top that too.
Sandra Bullock donated $1,000,000 to Harvey Red Cross relief
Country music star, Chris Young: $100,000
Jim Crane and the ownership group of the Houston Astros: $4,000,000
The Kardashians: $500,000 to the Salvation Army and the Red Cross
Kevin Hart: $50,000 and then challenged fellow celebrities to follow suit
The Rock, Dwayne Johnson:  $25,000
The Houston Texans pledged $1,000,000 to the United Way of Greater Houston Flood Relief Fund.
Until the end of September, Chip and Joanna Gaines of Fixer Upper fame are donating 100% of the proceeds of their "Texas Forever" shirts toward restoring homes and lives in the wake of Hurricane Harvey. Just after that announcement posted I went on to order a shirt and they were already sold out. The website said they would be restocking soon.
This list would be the length of an encyclopedia if I tried to include all the many donations celebrities are making to the relief effort. God bless them too. I just hope that when the waters recede and the cleanup begins that they come to Texas and pitch in however they can. Texas is going to need a whole lot more than money. I know in every part of my being that the Lonestar state will come out stronger than ever. Why? Because that's what Texans do. Texas Strong!