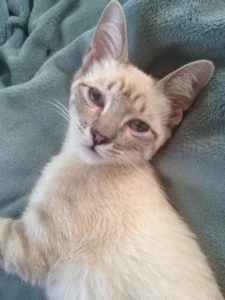 It's a tragedy experienced all too often by pet owners whose fur kids suffer a devastating illness or injury that's treatable, yet must opt for euthanasia because they don't have the funds to pay for treatment or surgery. The veterinary community even has a name for it – "economic euthanasia." It means that it's less expensive to put down a pet, even though the animal's illness or injury is treatable with a high likelihood of recovery.
According to the San Diego Animal Welfare Coalition's most recent statistics (7/2014 – 6/2015), 1,134 animals specifically categorized as "treatable" were euthanized. This heartrending number does not include private veterinary clinics, which if reported would significantly increase the number of economic euthanasia cases. Can you imagine? You don't have the funds to pay for your sweet pet's health crisis and you have to opt for euthanasia instead because it's more affordable? If you think there's something terribly wrong about this, you're right. There is a silver lining to the story (after all this is The Goodness Principle), so stay with me.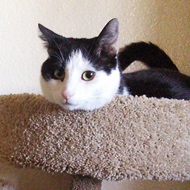 Veterinarians don't like this situation any more than the pet owners who face this no-win scenario. That's why a group of San Diego County veterinarians and concerned citizens formed a foundation 10 years ago to help out pet owners facing economic euthanasia. The Foundation for Animal Care and Education (FACE) was formed as a not-for-profit 501(c)(3) public charity to provide financial grants for animal owners not able to afford the cost of their pet's emergency or critical care. It's called the Save a Life program. And saving pets they have. As of July 2016, almost to the 10 year anniversary day of their founding, they saved their 1,500th pet. Mostly they save dogs and cats, but there have been a few bunnies and an iguana too.
How does it work? According to Brooke Haggerty, Executive Director of the FACE Foundation™, they currently have over 100 hospital partners.
"We work with anyone (veterinary clinic) willing to work with us," Brooke says. "All of our partners give us at least a 20% discount. If it's a new clinic we haven't worked with before we talk to the clinic and set it up. Our funds go directly to the clinics, not to the pet owner."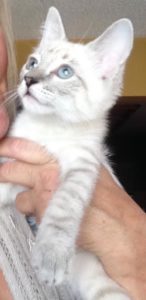 FACE makes a compelling argument for new clinics to get involved: they help veterinarians save their patients' lives and ensure they will never have to euthanize a healthy patient again. Patients like Tansy Star, a young kitten who was born with a congenital birth defect, a diaphragmatic hernia. Her major organs enveloped her heart sac, pressing on her lungs, a condition that makes it hard for her to breathe; it only gets worse as a cat ages. Her owner, a retired police officer, lives on disability which made it difficult to pay for the surgery Tansy needed.
Her owner says, "I found Tansy's pregnant mother living under a church building. I named her mother Luna and she gave birth to five kittens the day after I brought her home. Luna is an amazing mother, starving and weak, she gave everything she had to give birth to her kittens and cared for them until I found them all good homes. Turns out, Luna is also very young, we estimate around 12 to 14 months. Luna is healthy and has gained weight and is a permanent member of our family. I decided to also keep her beautiful and spunky daughter, Tansy Star."
Sounds nice, right? Tansy's idyllic world came to a raging halt.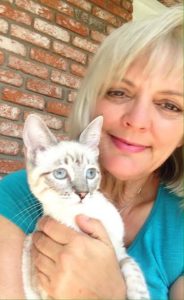 "I noticed Tansy had rapid breathing which seemed unusual," her owner says. "I took her to the urgent care and she was evaluated with a congenital hernia. She has seen two surgeons, both say she is an excellent candidate for a corrective surgery and has a very good chance of survival and living a normal life." As of this writing, Tansy is undergoing her surgery and is expected to have a full recovery.
And then there's the story of a gorgeous, white German Shepard named Hero. He was a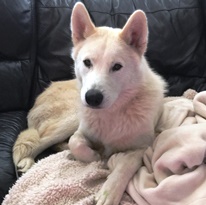 year and a half old when he got out of his yard and was hit by a car. He suffered a painful laceration that needed immediate care. His family had just welcomed a newborn baby into their home and was grappling with making ends meet on one income while his mom was out on maternity leave. A family member let them rent out a room at her house, which helped, but they were still having trouble making ends meet. They couldn't pay the cost to treat Hero's unexpected injury. Fortunately, Save-A-Life partner VCA Animal Medical Center of El Cajon told them to apply for FACE funding and they were approved for a grant which gave Hero the care he needed.
In a time when it's easy to become cynical, and it seems that there are more and more disheartening stories around us, it's inspiring to hear about good people doing the right thing for pets and people in need. Restores your faith in the human race, doesn't it? For more info on FACE visit their website here.